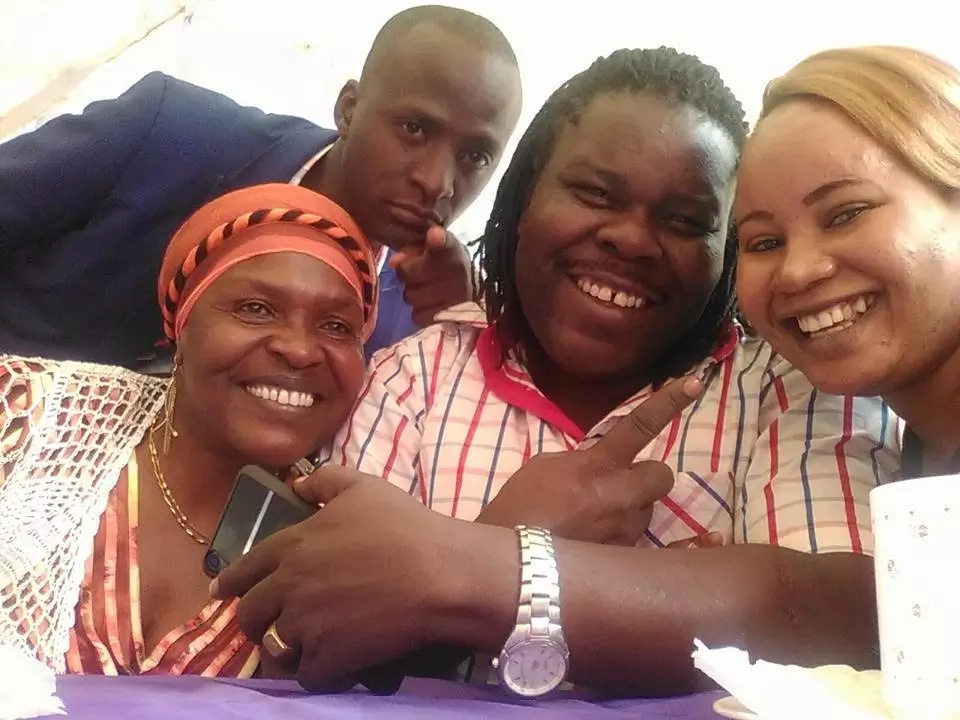 – Veteran actress Nyasuguta is a bitter woman, this is after her baby daddy absconded from his parental responsibilities
– The actress claimed her baby daddy has failed to provide child support after heeding boycott calls by NASA leader Raila Odinga Veteran actress Nyasuguta born, Eunice Wambui, has accused her baby daddy of absconding his parental responsibilities for two months now.
She claimed that the father of her 8-year old baby, David Otieno, refused to give give her child maintenance after the opposition party NASA called its male supporters to boycott women from specific communities. "Every time i call and ask him for child support he tells me: Our leaders in NASA told us to boycott women from certain communities, one of them being yours. thats exactly what am doing."
David Otieno, an employee of a Dubai Government Agency dated the actress for fifteen years before they conceived their first baby. "I have come to terms with the fact that we can no longer be together s overs. but he should be there for his son, just as he used to be there until two months ago." She said
The former Vioja Mahakamani actress confessed of loving her baby daddy back in the days before they developed political differences. The veteran actress asked the NASA leaders to rein in their male supporters who have absconded their responsibilities following their call for boycotts.