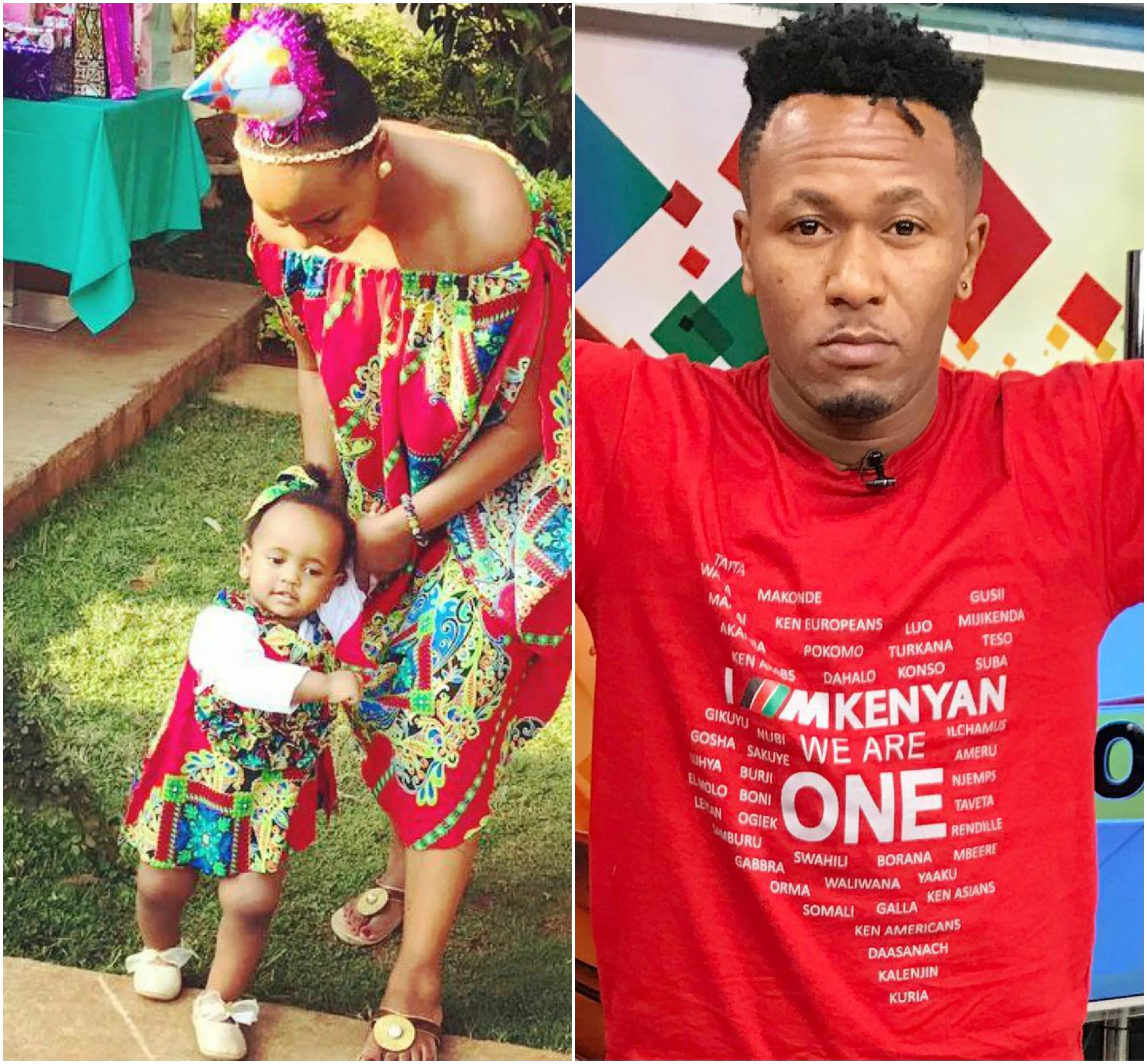 – Kenyans cannot help but think gospel deejay,DJ Mo is the father to Pierra Makena's baby ,Pokot
– This is because of the uncanny resemblance between the gospel deejay and Pierra's baby
– Curious Kenyans have sought answers to the paternity of the baby although the female DJ has shied away from revealing the identity of her baby's father Celebrated Kenyan female DJ Pierra Makena and her cute little daughter ,Pokot have been fodder for press for days now.
The DJ and her daughter have been undergoing a thorough public scrutiny after Kenyans got the chance to see the face of Pierra Makena's baby. Hours after DJ Pierra first posted pictures of her daughter , the interweb exploded with comments about Pokot's striking resemblance to revered gospel Deejay,DJ Mo.
Quite a number of Kenyans,including Pierra's own fans could not help but conclude that DJ Mo was the biological father to Pierra Makena's daughter.
However,DJ Pierra Makena vehemently refuted the claims,insisting that she broke up with Pokot's father and hinted that he does not even provide for the baby.
Even with her explanation,Kenyans could not get their head off the uncanny resemblance between Pokot and DJ Mo ,with quite a throng still holding that DJ Mo is Pokot's father.